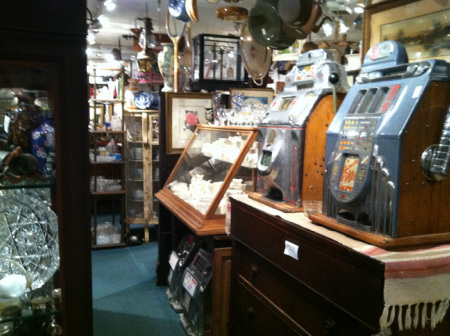 IT LOOKS LIKE ANOTHER SUMMER SEASON
IS ON IT'S WAY! I'M ALWAYS LOOKING FOR MORE MERCHANDISE TO BUY!
THINKING OF SELLING?
YOU SHOULD COME BY AND VISIT ME!

If you're considering selling Antiques, Collectibles, or other interesting items, remember that I'm a BUYER.
No consignments, promises, or anything else!

I buy on the spot. Easiest way to sell me items is to simply put your "stuff" into your vehicle, and bring it buy! If making a special trip please call ahead as I often get delayed buying. 508-896-0299


My store is in Brewster, Massachusetts just a few buildings West of the Brewster Fire House on 6a. Very easy to find.
You can call me at 508-896-0299 if you need more information.

Shop hours are generally after 12:00 to around 5:00 pm Thursday through Sunday. I'm at the store many many other hours by chance or appointment as I come and go all week long.

I am ALWAYS buying more items for my store. If you're interested in selling items, you should stop by and visit. Please call 508-896-0299 if you're making a special trip. Sometimes I get delayed at someones house and I might run a little late. I always suggest simply putting your item/items in your car/truck and just bringing them by. I'm a very diverse buyer. I buy on the spot. No consignment or promises to pay.
Photo ID's are required.

---